UAE Visit Visas and Tourist Visas for Foreign Nationals
A Comprehensive Guide to UAE Visit Visas and Tourist Visas for Foreign Nationals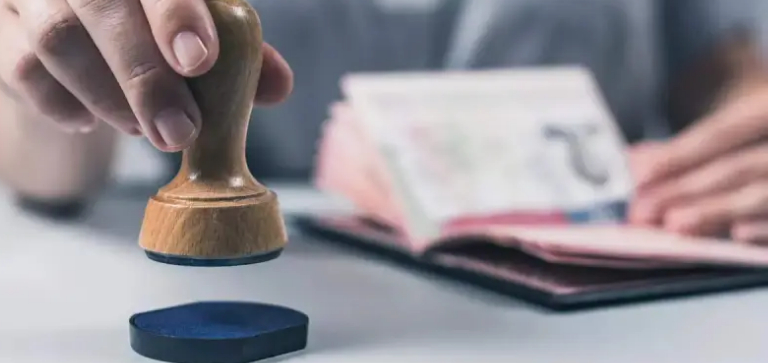 UAE is the most well-known tourist destination in the world. The United Arab Emirates is well-known for its rich culture and exceptional way of life (UAE). Every year, millions of people from all over the world visit Dubai and have a great time.
Western Asia is home to the United Arab Emirates (UAE). It is a supreme constitutional republic comprised of seven Emirates: Ajman, Dubai, Fujairah, Ras Al Khaimah, Sharjah, Umm Al Quwain, and Abu Dhabi, the largest and capital Emirate.
UAE attracts millions of tourists each year due to its unique blend of modern architecture and historical and cultural landmarks. If you are planning a visit to the UAE, you may need to apply for a UAE visa.
What exactly is a Dubai Tourist Visa?
If you are non-citizen planning to visit Dubai, you must obtain a Visit Visa. This visa allows you to spend your free time in the world-famous city of Dubai.
This is a visa for a limited time. After 30 or 90 days, you may be expected to leave the country. There are, however, ways to convert the UAE Visit Visa into an employment or residence visa.
What Documents Are Required for a Visit Visa to Dubai?
When submitting your applications for the Dubai Visit Visa, you must be very specific about each document you submit.
Failure in any submission can cause your application to be rejected.
• It is necessary to submit an application form that contains no missing information.
• Should be able to provide copies of the sponsor's and family members' passports.
• If you are sponsoring your partner or spouse, you must be able to provide valid proof of your relationship.
• If you are sponsoring children, you should be able to provide birth certificates for them.
• Copies of identification documents
• Photographs were taken recently.
• If employed, provide employer statements, salary statements, and so on.
• Cover letter explaining the purpose of your visit and the length of your stay.
• Financial resources to help you stay.

How Do I Apply for a Tourist Visa to Dubai?
Step 1: Finish filling out the tourist visa application.
Step 2: Upload appropriate photos for the application form.
Step 3: Print out the application form and sign it in the designated location.
Step 4: You must provide all valid certificate attestation for your visa application.
Step 5: Submit your application form along with the required fees to the UAE Visa Processing Centre.
Step 6: After submitting your application, you can check its status online. Tourist visa renewal or extension
• All types of visit and tourist visas can be extended for 30 days twice, once upon application and once upon approval by the appropriate authority. This can be accomplished without leaving the country.
• Visitors and tourists can apply for a second renewal before the first one expires for AED 600 each time.
• Overstayers who do not renew their visas will be fined AED 100 per day of their overstay, beginning 10 days after the visa expires.
However, the new extension rule does not apply to the following categories:
• Visitors and tourists who are residents of GCC countries
• Residents accompanying GCC nationals
• Those with special entry permits
• Those with a 96-hour permit for special missions
What are the Different Kinds of Dubai Visit Visas?
Visit Visas are classified into two types.
Long-term Visit Visa for 90 Days
• Non-renewable visa with a validity period of 60 days from the date of issue.
• Non-renewable visa with a 90-day validity period from the date of arrival
30-day Visa for a Short-Term Visit
• Non-renewable visa with a 30-day validity period from the date of issue
• Non-renewable visa with a 30-day validity period from the date of arrival
Transit Visas are sponsored by UAE-based airlines and must be processed and approved before departing for the UAE. This category of visa is not extendable. UAE Transit Visas are issued by the UAE government in two varieties.
Visa for 48 Hours:
This visa is free of charge.
96 Hours Visa:
This visa is not free and costs 50 AED.
How long does it take to get a Dubai Visit Visa?
The average processing time for visa types is 72 hours or three UAE working days. These three working days, however, cannot include Friday, Saturday, or any UAE holiday.
Furthermore, the processing time may be affected by the status obtained from the UAE Security Department.
What Are the Dos and Don'ts of Getting a Visit Visa to Dubai?
Do's:
• The application form must contain accurate information.
• Apply for a visa at least four to seven days before your trip.
• Take a print of the approved visa copy so that you don't have any problems showing it to the control section.
Don'ts:
• Fake documents must not be submitted.
• You should not hide any personal information about yourself in your visa application.
• Do not buy plane tickets until your visa has been approved. If you plan on purchasing tickets, make sure they are refundable.
Licensed travel agents in UAE can assist you in obtaining a tourist visa if you purchase your ticket through them and keep your hotel reservation with the specific hotel.
You can also contact travel agencies in your country to inquire about any tourist packages available to the UAE through a local tour operator.
It is important to check the authenticity of the travel agents with whom you are dealing and to refrain from paying or sending copies of your official documents until you are certain the tour operator is genuine. You can get confirmation by getting in touch with the UAE embassy there.