Pro services in Abu Dhabi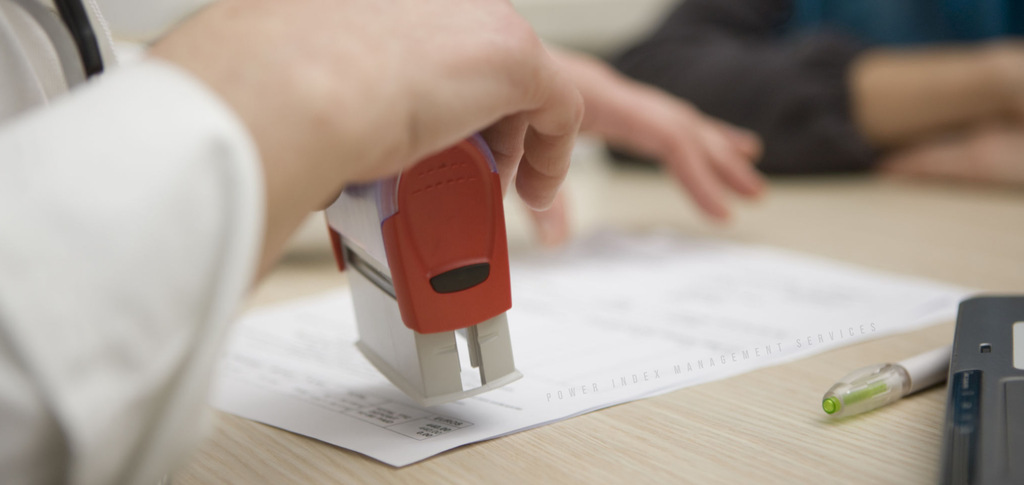 Managing all of the application processing and Certificates can take a lot of time for a business organization. The most important task in creating a successful business, however, is this one. Business owners may find it difficult to properly handle all the requirements in the allotted time. The services of a Government Liaison Officer (PRO) are necessary for the formation of a company in Abu Dhabi, UAE just like they are for all other companies. When you are unfamiliar with the demands of government reporting agencies and the entire state of the economy, you use these services. Abu Dhabi has a number of established processes, formalities, and cycles for business establishment. These services are crucial for business formation and other crucial aspects. In order to assist all local and foreign businesses in setting up shops in Abu Dhabi's Mainland and Free Zones, Power Index Management Services in Abu Dhabi provides Government liaison, PRO, and employer support services. In the UAE, Power Index Management Services in Abu Dhabi offers a variety of multinational and small business enterprises efficient third-party PRO services.
What is Pro Services in Abu Dhabi, UAE?
Professional document clearing services are known as PRO services. These government and ministry documents are necessary for the creation of a company. When unfamiliar with government agencies and regional requirements, PRO Services in Abu Dhabi can be helpful. When you need immigration, business licenses, trademark clearance, certification, and copyrights, they are crucial. The Abu Dhabi Economy Development has a number of legal procedures for registering and establishing a company in Abu Dhabi. Our PRO services can hasten the registration of a company while providing our clients with peace of mind thanks to our knowledgeable consultants.
The most common requirements for Pro services in Abu Dhabi, UAE
• Visas for residents and workers.
• Immigration and Labor Cards.
• Applications for the Labour Quota.
• Investor Permit.
• Mission Permit.
• Visas for family.
• Coastal Passes (CNIA).
• Driving Permits.
• Changing the sponsorship.
• UAE Identity Card.
The advantages of using Power Index Management's Pro services in Abu Dhabi, UAE
• We provide you services with a trained and experienced team of professionals in the UAE to process and handle all of your documentation and transactions in a timely and efficient manner.
• Our Service enables you to focus your time and effort on your main business, increasing your profit and efficiency.
• Our highly professional team sends you timely reports and reminders to help you avoid delays, missed deadlines, and missed ends.
• It assists you in overcoming linguistic and cultural barriers when starting a business in a foreign country.
Our Different types of Pro services in Abu Dhabi, UAE
The list of PRO services in Abu Dhabi offers services to multiple approvals and attestations from the relevant departments of Abu Dhabi's ministries. Power index management services in Abu Dhabi offer the best PRO services in Abu Dhabi to help with faster and easier approval processes. Foreign companies will benefit from our assistance in establishing their operations in the Abu Dhabi Free Zone, as well as in completing all initial registration, document verification, and government approval procedures in accordance with the rules.
• Assisting with Visa Processing immigration formalities for company employees issuing UAE passports for citizenship and expatriates.
• Renewal of a visa or an application for health insurance.
• Authenticate the documentation of foreign companies.
• Formalities for applying for and canceling a resident visa.
• Proceeding with the procurement of commercial licenses for companies from the Department of Economic Development and the Ministry of Economy.
• Registration and certification of businesses with the Ministry of Labor.
• actions permit applications and approvals must be completed in accordance with the language and text.
• Offering establishment cards and e-signature services.
• Estimation of a foreign company's assets and liabilities.
• Corporate functional reviews and auditing standards.
The Pro services include different types of Visa services in the UAE
Investor Visa:
The UAE has always been attractive to foreigners due to its work/life stability. With this in mind, the government made it possible to obtain an investor visa by either purchasing property or establishing/investing in a company based in the UAE.
Family/Dependent Visa:
If you are an employee or employer with a UAE residency visa, you may sponsor your family to get a visa as well. The requirements vary depending on the type of family member you wish to sponsor.
Employment Visa:
It is a legal requirement for a UAE company to provide you with a valid employment visa in order for you to work.
Free Zone Visa:
If you form a
Free Zone company
Free Zone company, you will be eligible for a three-year residency visa from that free zone.
Maid Visa:
To sponsor a maid, you must have a monthly salary of at least AED 6,000 or AED 5,000 plus accommodation. The maid must be over the age of 18 and can only be sponsored from countries such as India, Sri Lanka, the Philippines, Indonesia, and Bangladesh.
Why should choose Power index management services in Abu Dhabi
We are one of the top PRO companies in Abu Dhabi, UAE because we offer quick, dependable, and affordable services to both large corporations and SMEs. We have developed enduring relationships with important government organizations thanks to our years of experience working in the region's industry, which enables us to provide our clients with a smooth and quick process for all of their company and visa requirements.
Our staff keeps clients informed of the status of their requests, boosting an open, honest, and protracted working relationship. Our clients can comply with local laws while only paying for what is necessary due to our services' competitive pricing in Abu Dhabi, Dubai, and the rest of the UAE. Whether you are a first-time businessman setting up your business or an established corporation opening a branch office, we will walk you through the procedures and make sure you meet all deadlines.
Providing a single point of contact and delivering organized and planned PRO Support for your staff, families, and dependents as well as all licensure and regulatory government liaison requirements, Power Index Management Services in Abu Dhabi can provide Outsourced PRO Services and act as the Outsourced PRO for your Company or Branch.
Why Power Management Services
We believe in customer satisfaction, our service is consistent and cost effective, at the same time committed to highest business standards.